April 22, 2022 - Agenda

8:30 AM

Registration Desk Opens

9:00 AM - 10:15 AM

Workshop in Session

10:15 AM- 10:30 AM

Break

10:30 AM - 12:15 PM

Workshop in Session

12:15 PM - 1:20 PM

Lunch on your own

1:30 PM - 3:15 PM

Workshop in Session

3:15 PM - 3:30 PM

Break

3:30 PM - 4:45 PM

Workshop in Session

*All times are in Eastern Standard Time
Therapist Interpersonal Skills for Better Client Outcomes with Empirically-Supported Treatments, 6.0 CE
Presented by Theresa Moyers, Ph.D. 
This workshop will focus on the interpersonal skills of therapists that have been associated with improved client outcomes across a variety of therapeutic approaches. Eight skills will be presented with an overall conceptualization for exploring therapists' skills. Four specific therapist skills will be explored in detail (empathy, evocation, offering information and advice, genuineness). For each of these four skills we will explore 1) empirical support in the published literature; 2) external, learnable behaviors of therapists that convey these skills and; 3) models for increasing proficiency for them. This workshop will incorporate didactic presentations, demonstrations, and exercises to facilitate learning. Skill Level: Intermediate 

Workshop Objectives: 
Based on the content of this workshop, attendees will be able to: 
Name at least four therapist interpersonal skills associated with improved client outcomes

State the amount of variance typically accounted for by therapists in randomized, controlled clinical trials

Name one specific strategy for increasing therapist interpersonal skills in their own practice.

Name one strategy for improving interpersonal skills for all therapists in their general work setting

Describe one research study supporting empathy as a predictor for improved client outcomes

Name one example of a clinical method for evoking the client's concerns
About the presenter: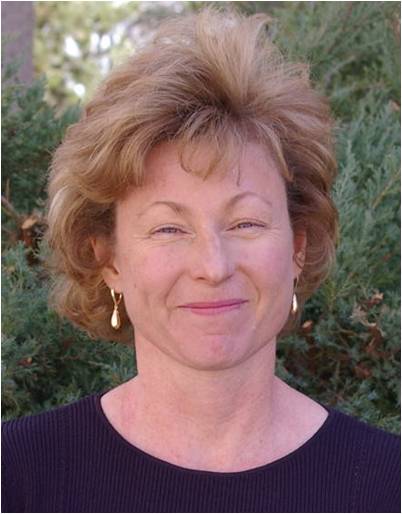 Theresa Moyers, Ph.D., is a Professor of Psychology at the University of New Mexico and a Research Scientist at the Center for Alcoholism, Substance Abuse and Addictions (CASAA). She received her Ph.D. from the University of New Mexico in 1991 and worked for 10 years as the Director of Substance Abuse Treatment at the Albuquerque Veteran's Hospital before beginning a research career in 2000. Her research focuses on active mechanisms of behavioral treatments for addictions, with an emphasis on motivational interviewing and characteristics of effective therapists. Dr. Moyers has 62 peer-reviewed publications in this area, and is an internationally recognized researcher with invited presentations in 13 countries. She is the author of the Motivational Interviewing Treatment Integrity Code, now translated into 6 languages and member of the Motivational Interviewing Network of Trainers. Dr. Moyers is a co-author for two sets of training videos and an online course in Motivational Interviewing. She and her co-author, William Miller, have recently published Effective Psychotherapists: Clinical Skills that Improve Client Outcomes (Guilford Books).
Audience
The presentation is intended for mental health, health and public health professionals and students, as well as for professionals in related fields and for consumers, family members, and advocates interested in influencing public policy. The information gained is applicable across settings, as advocacy is a useful tool to understand and master, regardless of the specific focus of personal and professional activities and interests.
Registration Fees:
     Registration Type

Early-bird
On/Before
February 28

Pre-Reg
March 1
- April 10
Onsite*
     KPA Members
$150
$165
$199
     KPA Student Members
         (No CE Credit)
$40
$45
$60
     Non-KPA Members
$210
$210
$250
*Onsite registration does not include lunch.  
Event Location:
This event will be held at the University of Louisville Shelby Campus located at 440 N. Whittington Parkway in Burhans Hall Rooms 162/163. For more information about this location, including parking information and directions click here. 
It is important to note that APA continuing education rules require that KPA only give credit to those who attend the entire workshop.  An evaluation of the workshop must be completed. Those who arrive more than 15 minutes after the scheduled start time or leave before the workshop is completed will not receive CE credit. Partial credit may not be given.
Cancellation Policy
Cancellations received on/before April 10, 2022, will receive a 90% refund. Cancellations received between April 11 and April 17, 2022, will receive a 50% refund. Cancellations received between April 18 and April 21, 2022, will receive a 20% refund. No refunds will be available after April 21, 2022. All refund requests must be in writing to KPA, 8004 Lyndon Centre Way, Suite 202, Louisville, KY 40222 or [email protected].

CE Credits/Attendance
This program has been approved for 6 CE credits by the Kentucky Psychological Association (KPA).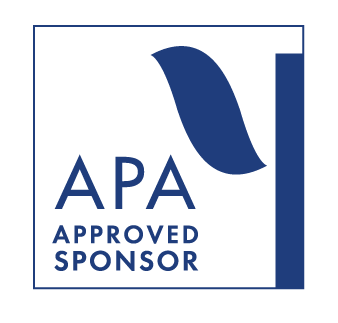 Psychologists: 
KPA is approved by the American Psychological Association to sponsor continuing education for psychologists. KPA maintains responsibility for this program and its content. KPA is also an approved sponsor for the Kentucky Board of Examiners of Psychology. 

Social Workers & Art Therapists:
KPA is an approved sponsor for the Kentucky Board of Social Work, the Kentucky Board of Professional Art Therapists. (Provider #1004)
Pastoral Counselors: 
KPA is approved to offer Continuing Education to Pastoral Counselors as stated in 201 KAR 38:070, Section 3(1)(b) as an approved KBEP provider.
Licensed Professional Counselors
This workshop was approved on February 2, 2022, by the Kentucky Board of Licensed Professional Counselors
Drug & Alcohol Counselors
This workshop is approved for CE Credits by the Kentucky Board of Licensed Professional Counselors and the Kentucky Board of Alcohol and Drug Counselors.